Why I Hate Ubuntu: Reason #4
A while back Ubuntu introduced a method of getting users' personal data by hijacking local search queries directly from the desktop search function.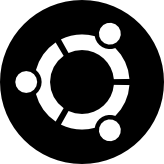 It made quite a bit of noise, so to help those who insist on using Ubuntu, Micah Lee created a website to disable the privacy violating options, fixubuntu.com. For many, this has become old news, some Ubuntu users didn't even know this website existed before today.
Not to disappoint, Canonical, the company behind Ubuntu, has sent a kind letter to Micah Lee asking him to remove the Ubuntu logo from the website and to use a different domain name while he's at it.
I've met with Ubuntu developers and community members who gave their time and efforts to help users discover and learn. It saddens me that those efforts are being ruined by things like this.
This is probably the worst part, the fixubuntu website is actually helpful to those who want to continue using Ubuntu.
Update (overdue): In the end Shuttleworth apologised and Fixubuntu.com is continuing usage of the Ubunutu logo as permitted with or without Canonical's permission.
Mark even apologised for associating people in the Open Source world with the Tea Party (American political party that promotes social injustice and idiocracy). In true Shuttleworth spirit, Mark added towards the end a remark about those who bring any non-technical criticism to the table, like anything about policies, licenses and other such topics that are counter-productive in his view.