I noticed a few too many 404 hits while doing some spring cleaning. Those hits were mostly caused by Bing's Bingbot.

As often, I started to question everything I've ever done. Do I have broken links somewhere ? Is the sitemap broken ? What about the RSS feed ? I'm sure I messed up somewhere.
I didn't mess up.
It turns out that these odd links that are obviously going to be "not found" were all made up by Bing. These aren't 100% made up links, they just remove parts of the URLs, such as in this link they would remove the "/blog".
After a quick Google search (using Bing) I found almost nothing. Actually, funny story, I found a some 404 pages that were actually referenced as is.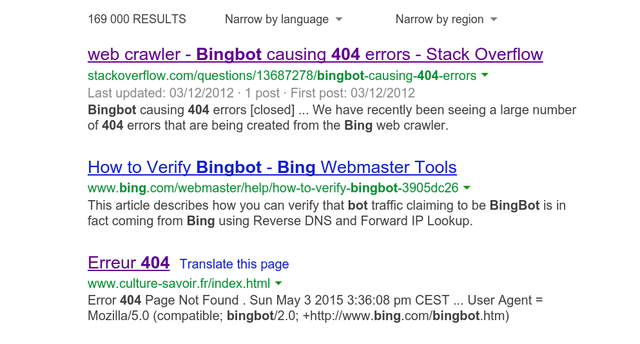 I did find some dead end links on StackExchange/Overflow, one closed for being off topic, the other one's top voted answer was something about checking "Bing Webmaster Tools". But no solution that would me was mentionned, and these posts are all multiple years old.
Anyway, I went to the Bing Webmaster Tools page and, I'll be honest, I was expecting to be asked to create an account to contact them (which I would not have done), but to my surprise, you can just fill out a form like normal human being.
Thank you for contacting Bing Technical Support. We have received your request and one of our representatives will be contacting you within 1 business day to discuss your issue.
I'm a bit surprised, I have to say it, well done Microsoft.
In the meantime I'll leave this here and wait for Bing's reply. Perhaps I did do something wrong ? Maybe the outcome can help others. I'll update this post with their reply (if applicable).
Update 1
Barely a few hours later I've already got a reply asking for some logs which I then sent. They're way more reactive than I thought... The ticket has been forwarded and so on.